Why Dentists in Australia & Beyond Should Invest in Clear Aligners Training
BOSS Courses
Clear Aligners – an Evolution in Orthodontics
In the ever-changing landscape of dentistry, staying abreast of the latest advancements is important.
Clear aligners have emerged as a revolutionary solution in orthodontics, offering a discrete and patient-friendly alternative to traditional fixed appliances (braces).
For dentists in Australia, New Zealand, UK, Singapore, Canada, USA and beyond, investing in Clear Aligners Training with The Digital Orthodontic College is not just a choice, it's a strategic move towards professional growth.
Meeting the Rising Demand
Australia and New Zealand: In both countries, the demand for clear aligner treatments is soaring. Patients appreciate the convenience and aesthetic appeal of these devices. By enrolling in Clear Aligners Training, Australian and New Zealand dentists can tap into this expanding market, offering patients the treatments they desire.
Enhancing Orthodontic Skills
Clear aligners are not just a trend, they're here to stay. These devices require a unique skill set for effective treatment planning and execution. Clear Aligners Training with The Digital Orthodontic College equips dentists with the knowledge and techniques necessary to provide top-tier orthodontic care.
Improved Patient Satisfaction
Patients appreciate dentists who offer modern, less invasive solutions. Clear aligners fit the bill perfectly. Completing the comprehensive Clear Aligners Training with The Digital Orthodontic College allows dentists to provide their patients with a wider range of treatment options, ultimately leading to higher patient satisfaction and patient retention.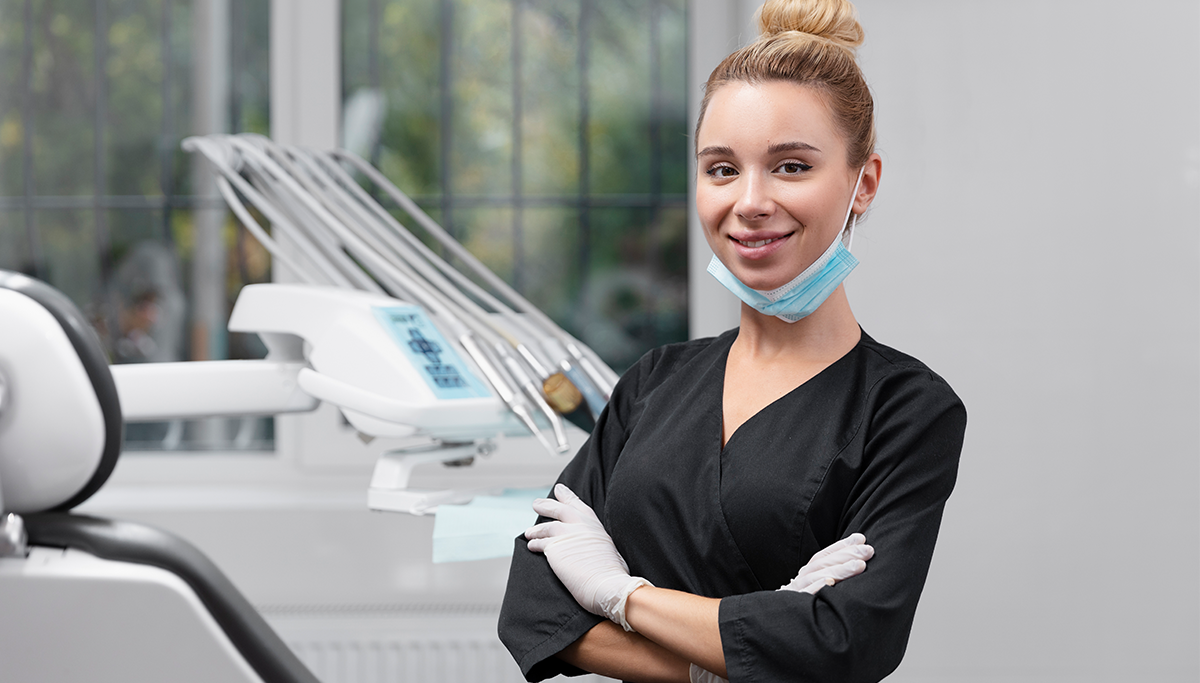 Customisation and Precision
One size doesn't fit all in orthodontics. Clear aligner treatments require meticulous planning and customisation for each patient which requires comprehensive knowledge and skill in digital orthodontics. Through training, dentists learn how to create tailored treatment plans that address the unique needs of individuals, ensuring optimal results. Dentists will learn the evidence basis for clear aligner treatments and receive regular updates on advances in this area.
Embracing Digital Technology
Digital technology plays a pivotal role in clear aligner treatments. From 3D scanning to treatment simulations, dentists in both Australia and beyond can harness the power of digital tools to provide accurate diagnoses and personalised treatment plans, all learned through our quality-assured, accredited diplomas and Clear Aligners Training.
Competitive Edge
In a competitive dental industry, staying ahead of the curve is crucial. Patients seek practitioners who offer clear aligner treatments. By investing in training, dentists position themselves as experts in this field, which can lead to increased referrals and a stronger professional reputation. Clear aligners being offered in dental practices can help improve their bottom line as well as provide patients with the convenience of the one-stop-shop that they trust already.
Clear Aligners Training is an investment in your dental career that pays dividends.
Dentists in Australia, New Zealand and beyond who undertake this training are well-prepared to meet the rising demand for clear aligner treatments. They enhance their skills, boost patient satisfaction, and stay competitive in a dynamic industry.
Don't miss the opportunity to elevate your practice and become a trusted provider of clear aligner solutions. It's a step towards a more successful and fulfilling dental career. Learn more about our courses on the The Digital Orthodontic College website.