Why enrol in a Clear Aligners course with The Digital Orthodontic College?
BOSS Courses
In the ever-evolving field of dentistry, staying at the forefront of innovative treatments is not just a choice but a necessity.
Clear aligners have revolutionised orthodontics, offering a discreet and convenient solution for patients seeking a straighter smile.
If you're a professional dentist in the UK and Australia looking to expand your skills and stay competitive in the industry, enrolling in a Clear Aligners Course like our Advantage Clear Aligner CPD Program or a more comprehensive Diploma in Clear Aligners, could be one of the smartest moves you make.
Enhancing Your Orthodontic Arsenal
Dentistry is a dynamic field, and patients increasingly prefer non-invasive, aesthetically pleasing treatments. Clear aligners tick both these boxes. By enrolling in a Clear Aligners Course with The Digital Orthodontic College, you equip yourself with the knowledge and skills to provide these sought-after treatments.
Meeting Patient Demand
The demand for clear aligner treatments is on the rise in Australia and beyond. Patients are drawn to the idea of achieving a perfect smile without the discomfort and visibility of traditional braces. Completing a Clear Aligners Course ensures you can cater to this growing demand effectively.
Elevating Patient Satisfaction
Clear aligners offer more than just cosmetic benefits. They can address a variety of orthodontic issues, including overcrowding, spacing, and misalignment. Studies show adult patients prefer clear aligner treatments over fixed appliances (braces) due to lower levels of pain experienced as well as improved oral hygiene during orthodontic treatments. By enrolling in a Clear Aligners Course, you can provide your patients with comprehensive solutions, leading to higher satisfaction rates and practice growth.
Precision and Personalisation
Clear aligner treatments require precise planning and customisation in all 3 dimensions of tooth movements, including attachments and auxiliaries. Our courses teach you how to create tailored treatment plans, ensuring optimal results for each patient. Diagnosis and customised treatment planning is key, and a Clear Aligners Course equips you with the skills to achieve it.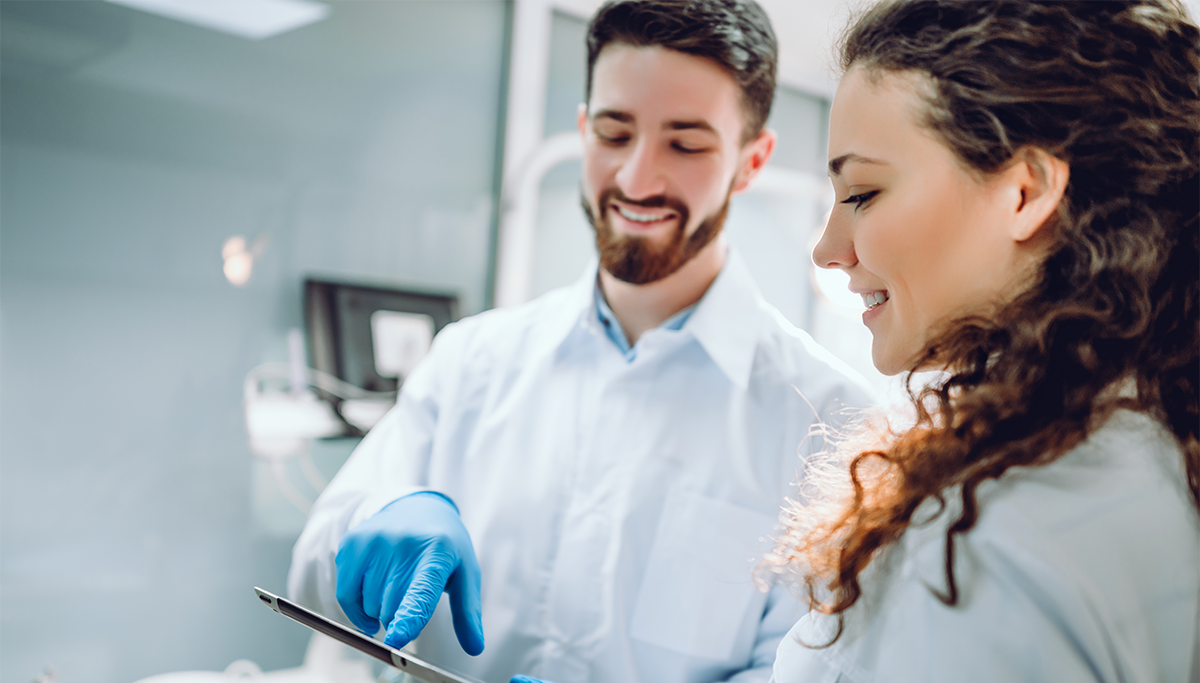 Harnessing Digital Technology
Clear aligner treatments heavily rely on digital technology. From 3D scanning to treatment simulations, virtual orthodontic monitoring as well as 3D printing in-house aligners, these courses immerse you in the world of cutting-edge dental technology. This knowledge allows you to harness the power of digital tools for accurate diagnosis and treatment planning.
Building Trust and Credibility
Completing a Clear Aligners Course with The Digital Orthodontic College not only enhances your skills but also builds trust and credibility with your patients. They can be confident that you're well-trained in providing these treatments, which can lead to increased referrals and patient loyalty.
Staying Competitive
The dental industry is competitive, and staying ahead of the curve is crucial. Clear aligners have become a mainstream orthodontic option, and patients are actively seeking practitioners who can offer this service. By enrolling in a Clear Aligners Course with BOSS (The Digital Orthodontic College), you position yourself as a competitive and forward-thinking dentist.
Enrolling in a Clear Aligners Course with The Digital Orthodontic College is a strategic investment in your dental career. It empowers you to meet the demands of your patients, enhance your skills, and stay at the forefront of modern dentistry.
The benefits are not only professional but also extend to the satisfaction and smiles of your patients, which, in the end, is what dentistry is all about. Don't miss the opportunity to enrich your practice and embark on a journey towards becoming a clear aligner expert.